CD Sunhair Music SH 0011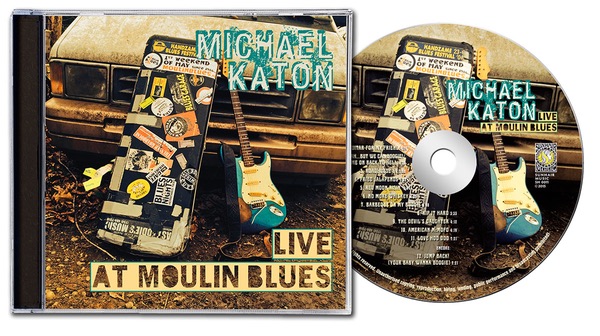 MICHAEL KATON aka the BOOGIEMAN FROM HELL plays gutsy, honest Boogie Blues Rock. MICHAEL KATON lives in a small town actually called Hell near the motor city of Detroit and so can be added to the long line of rocking Detroit bands like MC 5, THE STOOGES, BOB SEGER and TED NUGENT. This CD release is the complete show from the Moulin Blues Festival at Ospel, Holland, in 2008. Caught raw & straight from the mixing desk, this tour de force lasting more than one hour is dedicated to every fan who loves a hard-driven boogie assault.
12 songs in front of an excited and enthusiastic audience which is driven wild by this high-octane boogie power trio, who were clearly having a blast!
It surely was a hot day for fans of hard-driving, pumping boogie blues rock – loud & proud, straight from Hell!!!
Michael Katon: vocals, guitar
Sid Cox: bass
Johnny "Bee" Badanjek: drums
Tracklist:
1. Guitar for my friend 04:59
2. Yeah…but we can boogie!/ Come on back to hell 04:28
3. Roadhouse 69 05:08
4. Fried Jalapenos 05:02
5. Red moon risin' 06:44
6. No more whiskey 04:06
7. Barbeque on my boogie 06:08
8. Rip it hard 03:33
9. The devil's daughter 04:12
10. American McMofo 04:19
11. Love hoo doo 07:21
12. Jump back! Your baby wanna boogie 07:21
Format:
Jewel case CD, clear tray, 8 pages booklet, edition: 500 copies.
Order: news@psychedelic-network.de